Our Dental Implant Services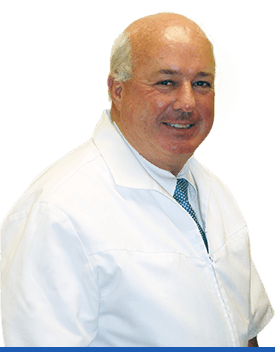 Tooth loss is a serious concern, and one that significantly damages both a person's oral health and their sense of self-confidence. That's why. Dr. Joseph McCartin and the rest of our team strive to provide you with a sturdy and aesthetically pleasing replacement as soon as possible. Several options are available, but we strongly recommend dental implants for viable candidates due to their long lasting quality and revitalizing health benefits. With the transformative power of implants, patients from the Beverly and Mount Greenwood neighborhoods of Chicago regain a complete smile that looks and feels comfortable and natural.
The Dental Implant Process
The secret behind the success of implants is that, unlike more traditional tooth replacement solutions, they replicate the entire structure of the tooth, not just the crown. While the root may be easily forgotten beneath the gums, it serves a vital function – stimulating the jawbone. Without it, the tissue begins to deteriorate, leading to an increased risk for additional tooth loss and even a hunched facial appearance over time. For patients who would like to avoid these pitfalls, dental implants are the right choice.
Once Dr. McCartin has determined that you're a viable candidate for dental implants, you'll first undergo their surgical placement into the jawbone. While many dentists have to recommend their patients to outside specialists in order to complete the implant procedure, our team handles every step right here in our Chicago office so patients are as comfortable as possible.
Following surgery, a period healing is necessary during which the new implant(s) form a strong and bond with your natural tissue. Once you've healed successfully, you'll return to our office so we can design and place a new, tooth-colored restoration that is permanently attached to the implant completing the procedure.
Implant-Retained Prosthetics
While we provide high-quality crowns as the restoration for single tooth implants, this can quickly become an overly expensive technique if there are several teeth in need of restoration. Thankfully, there's an alternative – an implant-retained prosthetic. These prosthetics are designed to attach to a small number of strategically placed implants instead of one for each individual tooth, reducing both the time and cost of the implant procedure. Both fixed and removable prosthetic options are available!
Same Day Denture Conversion
Are you constantly struggling with a loose or ill-fitting denture? Maybe you've considered dental implants in the past, but the time or financial commitment was just too great to consider. Here in Chicago, Dr. McCartin and the rest of our team are happy to offer patients same day denture conversion as a state-of-the-art method for providing dentures much-needed durability in a single appointment. During the procedure, we'll place a small number of implants in precise positions within the jawbone and modify existing denture to attach to implants. You'll be able to leave the same day with a denture that's both comfortably familiar and more securely held in place than ever before.