Our Cosmetic Dentistry Services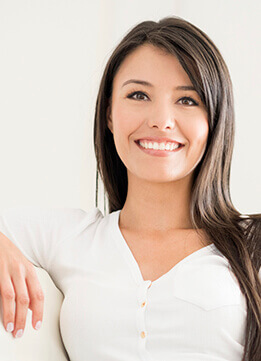 Here in Chicago, Dr. Joseph McCartin prides himself on providing the ultimate results when it comes to quality esthetic dentistry. Our practice has been solely placing tooth-colored fillings since 1990, and we're dedicated to providing exceptional materials and state-of-the-art techniques for valued patients. Dr. McCartin studied with word renowned esthetic dentist Dr. John Craham at the Mid Atlantic Center for Advanced Dental Studies and incorporated these proven techniques into his work! We know our variety of available cosmetic services will give you new reasons to smile. Take a look at our gallery to view recently completed cases!
In-Practice KöR Whitening
While there are many effective teeth whitening procedures, most of them aren't able to combat stubborn stains caused by tetracycline, an ingredient in certain medications. That's why Dr. McCartin offers KöR Deep Bleaching, the only system in the world recognized for the removal of these difficult dark stains leaving patients with a brighter smile than ever before. Patients undergoing the KöR procedure only experience a small amount of tooth sensitivity, making the process very comfortable.
At-Home Whitening Kits
Dr. McCartin works hard to be an innovator and provide his patients with the most successful treatments possible. That's why he's incorporated two vital bleaching regimens into one to create truly stunning teeth whitening results. Patients undergo a one-hour Rembrandt vital bleaching, during which their smiles will be lightened by 6-8 shades. Then, to enhance these improvements, patients use the long-term bleaching tray system from Colgate Platinum at home. This allows them to achieve the lasting whitening results they've been dreaming of.
Tooth-Colored Fillings
Using metal amalgam fillings to treat cavities was the norm for decades, but significant downfalls came with this technique – their placement actually weakened the structure of teeth, and the natural look of the patient's smile was marred by the noticeable silver coloring. For over twenty years, Dr. McCartin has only treated patients using quality composite resin fillings that can be precisely shaded to blend beautifully with your smile. Better yet, they're more biocompatible and conservative, and cause less sensitivity to hot and cold temperatures, resulting in increased patient comfort.
Porcelain Veneers
Veneers are typically the ideal cosmetic treatment for patients with several dental flaws, or who simply want to give certain teeth or their entire smile a makeover. Since the 1980s, Dr. McCartin has placed quality veneers. He has also completed advanced training to provide prep-less porcelain veneers, otherwise known as Lumineers.
All-Ceramic Restorations
Dental patients shouldn't choose between procedures that rejuvenate their oral health and ones that preserve the esthetic quality of their smiles. Here in Chicago, Dr. McCartin provides the best of both worlds with restorations crafted from high-quality, tooth-colored materials such as porcelain and ceramic. Crowns, bridges, inlays, and onlays can all be designed to mimic your natural look in shade and shape, and the final results are so seamless that patients may forget they had dental restoration.